BY CARLA COLE, CHIEF OF RESOURCE MANAGEMENT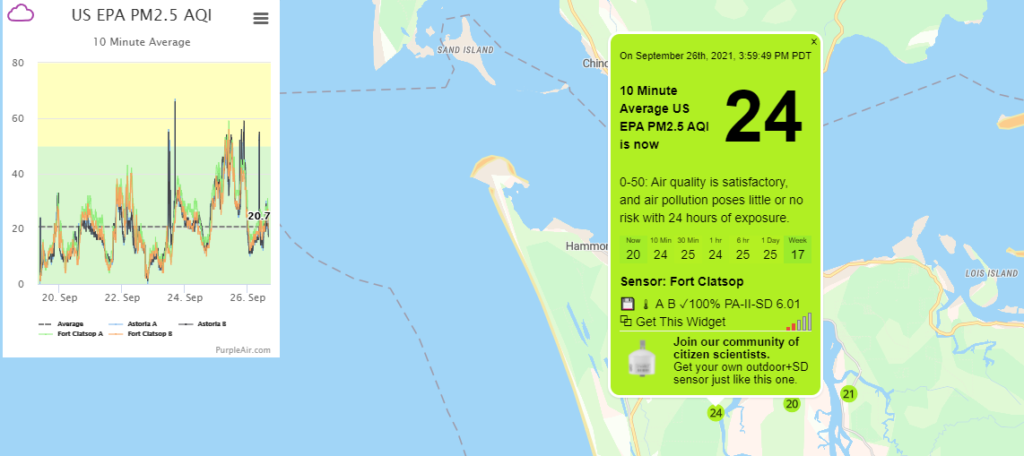 As wildfire seasons seem to keep getting longer and hotter across the west, smoky skies have caused increasing concerns around air quality and health. Wildfires from as far away as Canada can cause smoke to linger over communities in Northwest Oregon. Smokey air from wildfires is full of particulates that are not only unhealthy for humans, but can harm wildlife as well. National Parks across the country have been installing Purple Air monitors to keep staff and visitors informed of local air quality so that we can all make informed choices to protect ourselves. The Purple Air website,
is very easy to navigate, and you can use it not only to determine the real time air quality for your local community, but as a tool to help you plan your vacations as well. There's a very user-friendly app that you can download to your phone.
Many purple air monitors are owned and installed by individuals. If you're into air quality & would like to contribute to community science in a meaningful way, you can install your very own monitor in your own backyard and share that data with the world!