Supporting the Fort for over 50 years.
The Lewis & Clark National Park Association (LCNPA) was established in 1963 as a 501(c)3 non-profit organization for the purpose of supporting National Park Service educational and interpretive activities at Fort Clatsop. Our contributions include purchasing land for the park, funding the construction of trails and exhibits, publishing books, and supporting educational activities like field trips and living history.
With funding form our community, we can improve the Lewis and Clark National Historical Park and conserve the legacy of the expedition, promote America's unique natural and cultural heritage, and appreciate our natural world. The LCNPA receives no public funds, nor is it funded by any private endowment.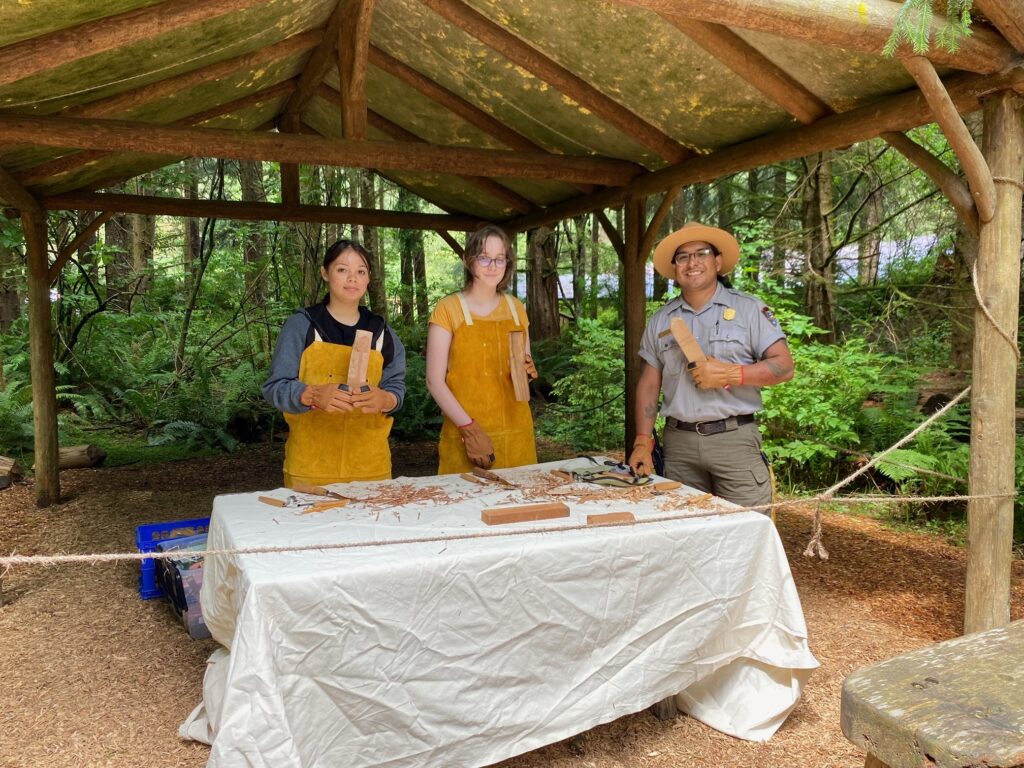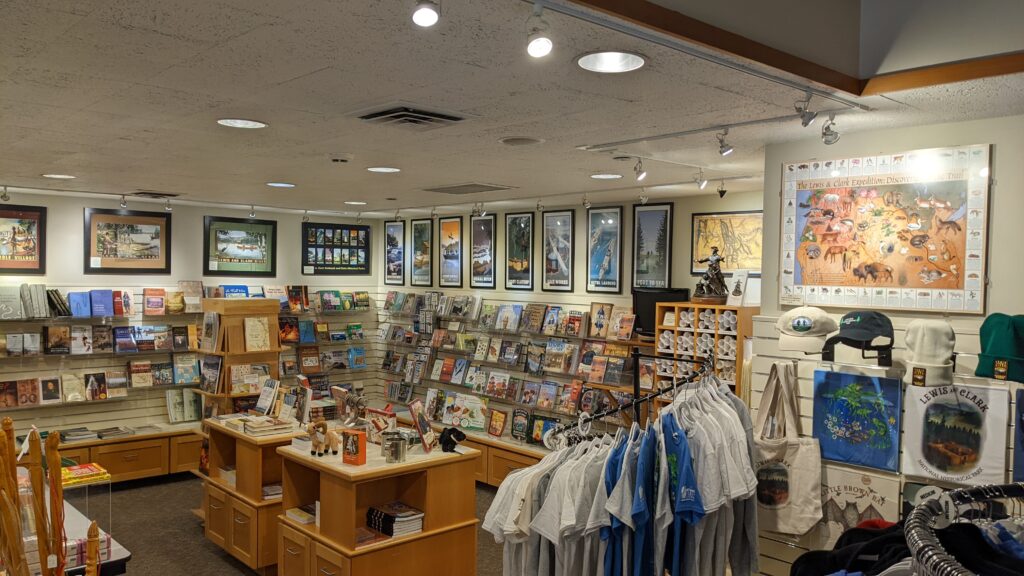 Fort Clatsop Bookstore
Sales in the Fort Clatsop Bookstore allows us to operate and provide funding for activities at the Lewis and Clark National Historical Park. You support the Fort with every purchase!
We carry a wide variety of books about Pacific Northwest History, highlighting events before and after Lewis and Clark's cold winter stay at Fort Clatsop. Explore our stock of art, music, videos, historical items, and children's educational materials!
THE LCNPA NEEDS YOU!
Wan to contribute more directly? Donate today! Your contribution could be the next meal for a volunteer, shipping for our Traveling Trunks program, or new supplies for Living History.