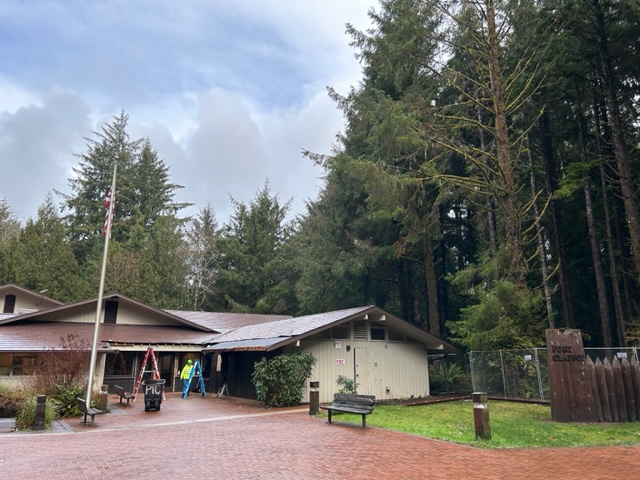 Press release courtesy of the Lewis and Clark National Historical Park.
Fort Clatsop Visitor Center & Bookstore Open During Construction
Remodel to benefit Lewis and Clark National Historical Park accessibility.
The Visitor Center at Fort Clatsop is under remodel starting Jan. 16. Operation hours, 9 a.m. to 5 p.m., will not be impacted but visitors will be rerouted to enter the Visitor Center through side doors. Visitors are asked to follow all signage.
The Lewis & Clark National Park Association Bookstore is open 9 a.m. to 5 p.m. daily and is accessible through the alternate Visitor Center entrance.
The goal of the remodel is to improve visitor experience through greater accessibility, and to increase energy efficiency through replacement of windows and antiquated systems. Visitor bathrooms also will be replaced and upgraded, with visitors asked to use portable facilities until that project is complete. During construction, parking will be available in the Visitor Center overflow/RV lot and at the Netul Landing. The lot closest to the Visitor Center is closed.
For more information, please call (503) 861-2471, check the park website at www.nps.gov/lewi or keep up with remodel progress on Facebook at LewisandClarkNationalHistoricalPark or on Instagram at lewisandclarknps.